See Reason Why Amazing Jay Jay Okocha Didn't Win Africa Player of The Year During His Player Years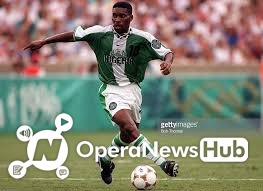 Did you ever see this guy play? He was simply awesome! It was such a delight to watch him display some magical skills. You can't just fathom what next Jay jay could do with the ball. With his trademark step over dribble and robot kicks, Jay jay scored most of his 84 career goals through direct free kicks and more than 1010 assist. He was made to release a DVD titled, "Super skills with Jay jay," where he taught difficult football skills to young and upcoming players.
Austin 'Jay Jay' Okocha, the football star from Nigeria, is listed in the FIFA 100 – Pele's list of the greatest living football players of all time. He was also listed in FIFA world cup squad in 1998 and won the BBC Africa player of the year award in 2004 and 2005. Okocha dominated the Nigeria player of the year award for nearly a decade, winning it for a record 7 times in 1995, 1997, 2000, 2002, 2003, 2004, and 2005.
While introducing Jay jay to fans in 1998, the President of PSG, Charles Biétry said, "We have been able to sign the football maverick from Nigeria and we hope he stays in our team in the next four years or so." The Paris club signed Okocha for $24 million, one of the highest sign on fee in the world then.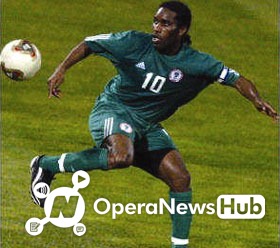 In spite of his incredible performances that saw Nigeria win Africa Cup of Nations in 1994 and also Gold medal In the men soccer event at Olympics 1996, Okocha didn't win the prestigious AF"s Africa football player of the year award.
At his best years, Okocha walked under the shadows of players like Samuel Eto'o, Mustapha Hadji and indeed, Didier Drogba of Cote d'ivoire, the eventual winners of the award in 1998, 2003 and 2004.
Anyone who ever saw Jay jay play would be tempted to question the CAF rating procedure. Especially in the future when roll call of African greats like Roger Miller, George Weah, Abedi Pele Ayew, Nwankwo Kanu, all past winners of the award, one may by oversight forget that there once existed a football maverick called Austin Okocha.
Some football analyst were of the opinion that Okocha played too much to the gallery and lacked ball winning skills required of a midfielder at the big stage. For this reason, Okocha may have been reduced to sitting at the bench in most of PSG's UEFA Champions League games in 2000.
Apart from his record contract at PSG, Okocha didn't play for any real championship teams that could put his skills on the spotlight. He played for Eintracht Frankfurt (1992 – 1996), Fenerbahce Sk (1996 – 1998), Paris Saint Germaine (1998 – 2002), Bolton Wanderers (2002 – 2006), Hull City (2007 – 2008).
Each year Okocha was at his best, there was indeed another African player that may have done better for club and country. Therefore Okocha was relegated to runners up in two occasions and placed third in another edition of CAF's footballer of the year award.
Related News
Mikel Obi and the others that failed to replace Okocha
2020-05-12 08:48:43
Continue reading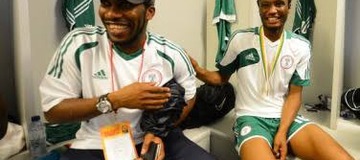 These 5 Super Eagles stars would miss Rohr dearly if he quits
2020-04-19 13:26:57
Continue reading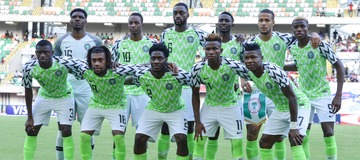 OPINION: Meet Nigeria's Greatest Of All Time (GOAT)
2020-07-04 09:48:44
Continue reading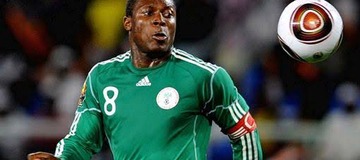 Meet Nigeria's Most Outstanding Defenders (Part 2)
2020-06-27 16:10:38
Continue reading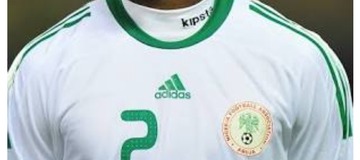 12 photos of Jay Jay Okocha's daughter which shows she is beautiful
2020-07-10 05:21:47
Continue reading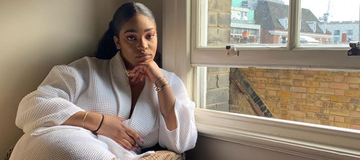 Meet Nigeria's Most Outstanding Defenders (Part 1)
2020-06-27 16:00:28
Continue reading