Why Muslims don't eat pork. Find out why.
It is a general phenomenon in the Islamic religion on the prohibition of the intake of pork meat. Pork is gotten from pigs, a domestic terrestrial animal, with a even toe on both legs.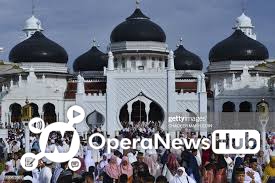 Apart from the Islamic religion, there are other religions there are other religions that are against the consumption of pork, like Christians and Scythians, who also see it as a taboo and are against the consumption of pork. Of all religious groups in the world, the prohibition of the consumption of pork is greatly upheld and strictly adhered by the Islamic group than any other religion that share the same ideology.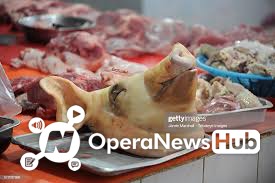 Apart from religion classification on the consumption of pork (whether or not they eat pork), there are some persons in the world who not due to the diet rule in their religion against the consumption of pork meat, don't just eat pork and there are those who love eating pork meat not minding the religious diet rule. They are divided into porcophobes and porchophiles ( those who dislike pigs and their meat and those who like it). Now.to the big question, why do Muslims not eat pork?
The Muslims have several reasons guiding and backing up their dislike and refusal to see pork fit for consumption. They are enumerated based on different aspects, they include:
1. Origins of the Prohibition:
Centuries ago, Prophet Muhammed pointed out the pig as a tainted and unclean animal. Allah also had forbidden the consumption of pig for hundred of millions of Muslims.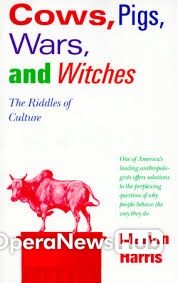 In a book by an American anthropologist, Marvin Harris, titled "cows, pigs, wars and witches, he meticulously pointed out possible causes behind the religious taboo that prohibits Muslims from eating pork. He revealed the reasoning (knowledge) behind why some people reject the same animal whilst others love it.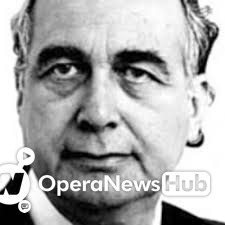 Harris points out and reviews several hypotheses that justifies the ostracism and prohibition of the pig, the most popular and very obvious reason is the fact that the pig is a very dirty animal since it wallows in its own dumplings. However, the anthropologist doesn't see this as enough reason to justify why Muslims do not eat pork, since other animals such as cow, if they remain in a closed enclosure, can do the same.
The prohibition of the pig reasons of public health was endorsed in the thirteen century by Maimonides, the influential Jewish theologian and doctor.
Despite the credibility of this theory, Harris didn't still think it was plausible enough to justify such an exhaustive prohibition, and he attributes the rational consolidation of the dietary taboo to the discovery that trichinosis was caused by ingesting pork that had been well cooked. Nor is this a definitive explanation for the anthropologist as other animals possess and cause diseases even more serious than trichinosis have not yet been banned.
For the expert anthropologist, the most valid theory that explains their non-consumption of pork i.e, the Muslims, is it's ecological nature.
Harris considers that the pig was condemned because the breeding of this animals then constituted a threat to the integrity of the natural and cultural ecosystems of the Middle east. These areas were beat adapted by ruminant animals like cattle, sheep and goats. In other words, farm animals, unlike pigs, they were used for various farm activities, for instance, the cows we're of great help as they provided milk, goats provided skins and other necessary farming and feeding needs even clothing, from the goat whereas pigs produced nothing, and so it was seen as a liability, very expensive, stressful to rear as it didn't contribute anything apart from pork, which they considered unclean and unhealthy for human consumption considering it's adverse negative effects on the human body. It could not produce milk, nor skins, nor can it be used to plow or carry loads and considering the fact that it has exorbitant and not easily obtained requirements like fields and rivers for its dwelling and it also feeds like man, being an omnivorous creature. The pig was presented as a luxury item, a temptation and even a competitor for man and this reason, Harris considered to be plausible and specious enough.
2. Biblical Prohibitions:
Another very important and highly significant reason is that consumption of pork was forbidden by the Holy and sacred book of the Muslims called the Holy Qur'an. The Qur'an blatantly forfends the consumption of pork by it's followers, the Muslims, in no less than four different verses. These verses include, Suratul Baqara verse 173, Suratul Al Maida verse 3, Suratul Al Anman verse 145, and Suratul An Nahl 16:115.
These are enough verses to justify the Biblical prohibition of the consumption of pork, thus has a spiritual significance and scientific basis as to why pork is absolutely forbidden in Islam, except in some exceptional situations like famine, when there is no more food to eat for survival and pork is the only resort.
However, based on the number of repetitions in the above verses of the Holy Qur'an, it warms seriously against the consumption of pork and no amount of interpretation can ever change the message it's sending.
3. Scientific perspective: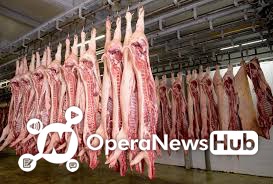 On the scientific point of view, pork contains micro organisms that are detrimental to human health. Micro organisms like round worm, pin worm and hook worm amongst others. One of the most dangerous of these worms is Taenia Solium, the botanical name for tape worm. It lives in the intestines of pigs and is very long. Another part of the pig that is capable of impairing human health is the ova i.e eggs, they enter the blood stream and can reach almost all the organs of the body. If it enters the brain, it can cause amnesia (memory loss). If it enters the heart, it can cause heart attack. If it enters the eye, it can cause blindness. If it enters the liver, it can cause liver damage and possibly failure. In fact, it is capable of damaging almost all the organs of the human body and shut the system down (death), if not given immediate and adequate medical attention.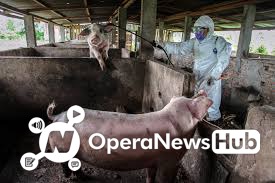 A scientific research was carried out in US on the flesh of pigs, and it was discovered that even if the flesh is cooked or boiled so well, the body-system wrecking organs like ova of the pig does not die or cooked away in the process, they still remain present and this was proves during the research project, it was found that out of 24 people suffering from Taenia tichurasis, a pig-ove causing disease, 22 had cooked their pork very well but still fell victim of the disease. This means that thorough cooking doesn't exterminate the ova away from the flesh of the pig.
Not only this, pork has a little muscle building material and contains excess fat. After digestion, this far gets deposited in the vessels and can cause hypertension and heart attack.
Thus, a most healthy-wise decision for Islam to strictly uphold the prohibition of the consumption of pork.
4. Cultural perspective: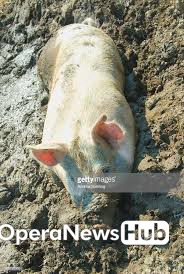 From the cultural perspective, pig is the filthiest animal on Earth. It lives and thrives in muck, feces (both it's own and other living organisms like man) and dirt. It lives and wallows in its own excrement (feces). It is the best scavenger that God created among all other living organisms.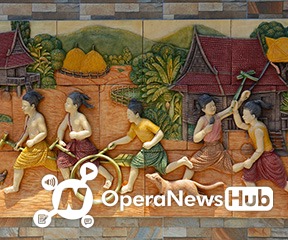 In places where there are no toilets, particularly in rural areas and people excrete in the open air. Most of their feces are cleared by pigs, not only are they very dirty and stinky in living but also in its feeding. A pig feeds virtually on anything dirty and filthy.
I hope you enjoyed reading this article and I have been able help you know what you did before. Don't forget to like and share with your friends. Thanks.
Related News
Why This Soup Is Good For People with Hypertension And Diabetes
2020-07-03 20:33:57
Continue reading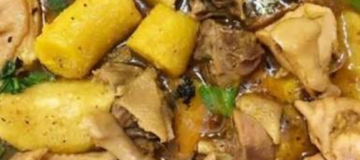 Don't take drugs for menstrual pain. Drink this 2 days before your period and you won't feel pain.
2020-07-05 07:25:38
Continue reading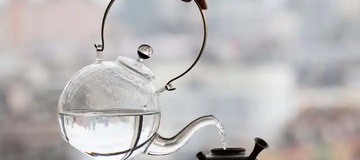 Cooking And Eating Noodles Without Doing This First Could Be Killing You Slowly
2020-06-30 15:26:28
Continue reading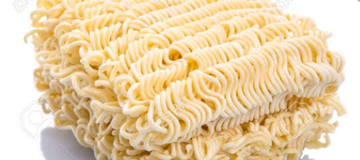 Do Not Drink This After Eating Yam And Stew To Avoid Premature Death.
2020-07-02 19:52:00
Continue reading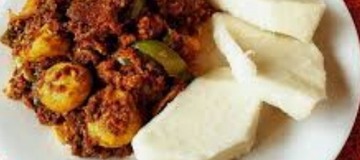 Stop Eating This Meat: See The Parasites And Other Reasons Why You Should Put A Stop To It
2020-06-25 19:53:24
Continue reading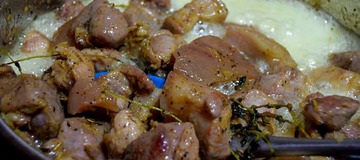 Party Time: " How To Cook 1 Bag Of Jollof Rice For Party".
2020-06-23 22:45:44
Continue reading