History of Awamaro and Ewi, The founder of Ado-Ekiti land
The founder of the Ado kingdom was a prince of Ile-ife named Awamaro(the restless one) and Ewi (the speaker). He is said to have left Ile-ife with his elder brother Oranmiyan and gone to Ita Orogun and Benin with him after staying briefly with Oloba in Oba-Ile, Akure.
Oba of Benin and the Ewi of Ado-Ekiti. Both first settled in Benin forests before disputes among their people led them to separate and the Ewi sought a new home westward at Utamodi (Oke Papa). Ewi Biritiokun and his son reigned there. It was Ewi Awamaro who migrated to Ilesun (Present day Ado-Ekiti) after staying briefly at Udoani (Ido Ani) and Agbado during the long trek. When Ewi Awamaro left Agbado, the elders remained behind to rest and gave the settlement the name Agba Ado (Elders' Camp) – Agbado-Ekiti as the town is known today. Awamaro's spies encouraged him to attack Elesun with the support of Odolofin after he had settled down at Oke Ibon (now Odo Ijigbo) and with the conquest of Ulesun by Awamaro, the town of Ulesun changed its name to Ado or Ado-Ewi.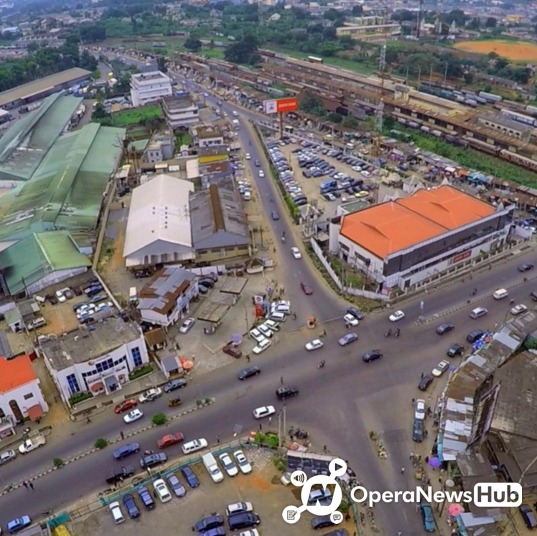 The Elesun (the King) who ruled over the town of Ulesun with its satellite towns i.e. Ukere (now Ikere), Isinla, Ulamoji, Agidimo, Ikewo existed in what is now known as Ado-Ekiti before the emergence of Ewi of Ado-Ekiti. The Elesun occupied the peak of a hierarchy where he had his subordinates as the Odolofin (Elesun second in command), Asao, Elegemo, Alamoji, Olisinla, Olulero, Olookori etc. Elesun was the head of the laity in the worship of Olota (god), the deity in charge of the security of Ulesun State. The Ulesun language was different from Yoruba (Ado-Ewi) language. Examples are Ideregbe (Ewure or Goat), Okeregba (Aja or Dog), Amomo (Alangba or Lizard), Usa (Ikoko or Pot), Ukere (Ago or Calabash Cup), Ogolomosi (Ibepe or Pawpaw), Oyeye (Epa or Groundnut). Some of the Elesun's chiefs such as Odolofin and Asao were accepted into the Ewi's system of chieftaincy after Awamaro's conquest. The Elegemo retained his post as Chief Priest and custodian of Iwemo Ogun. Ewi's Warrior chiefs who provided military security for palace inhabitants were the Akogun at Irona, Oloja Ese at Oke Ese, Eleyinmi at Okeyinmi and Egbedi at Orereowu.
Eventually, Ewi and his people overthrew the existing political arrangements after series of conflicts, conquered Ulesun community, displaced and killed its ruler Elesun, cut off his head and proceeded and established a new town, Awamaro named Ado, meaning 'here we encamp'. Ewi Awamaro and his successors conquered villages and cottages in the neighbourhood, replaced their rulers with their own loyalists, stalwarts and scions of the royal family. The important citizens of these conquered communities were relocated in Ado. Ewi supplanted Elesun as sovereign ruler of the aboriginal and settler population, many of Elesun's Chiefs were confirmed in their offices but they swore oaths of allegiance to the Ewi. Many of the succeeding Ewi expanded the kingdom by force of arms, annexed territories and gave these territories to scions of the royal families, these assumed titles which became hereditary.
The expansion and growth of Ado-Ekiti and the kingdom of Ado lasted over 400 years. In the course of this expansion, Ado became associated with certain traits. Citizens of the kingdom in general and those of the mother town, Ado-Ekiti in particular were reputed for great attention to cleanliness. Traditions preserve numerous brave citizens of each Ado community, the best known were Ogbigbonihanran of Idolofin quarters, Ogunmonakan of Okelaja, Fasawo, a.k.a. Aduloju of Udemo quarters, and Eleyinmi Orogirigbona of Okeyinmi quarters – all of Ado-Ekiti and Ogunbulu, a.k.a. Ala l'oju Osoru of Aisegba. Folk, traditions are replete with fond references to Ewi's relationship with some other Ekiti traditional rulers.
Ewi's antecedents are depicted as: Elempe Ekiti (mightiest man in Ekiti). Folk traditions of this nature vividly portray the towering position of Ado-Ekiti. In the first place, Ado-Ekiti is situated at the heartland of Ekiti and is thus less exposed to cross-border attacks or non-Ekiti influences. Consequently, over many centuries, waves of immigrant groups seeking haven settled in Ado-Ekiti and several other Ado communities. Many of these immigrants were refugees, they left their old homelands in parts of Ekiti, Akoko, Owo etc. where their leaders lost out in chieftaincy contests.
Some were war captives, these were brought in droves by Aduloju and his lieutenants from their slave wars of the 1870s and 1880s in parts of Owo, Ose and Akoko. They were settled in Ado communities where they increased the local population, and enriched the culture with their lineage names and festivals in similar circumstances, citizens of Ado communities left their fatherland and settled in a few places in the neighbourhood up to Ijesaland. Ibadan sacked many Ado communities in 1873 and made a huge haul of prisoners of war and other captives who eventually settled in Iwo, Ibadan and some Remo towns such as Iperu and Makun Sagamu. However, Ado communities especially the mother town offset part of their losses with a large number of slaves and prisoners of war from Owo, Ose and Akoko.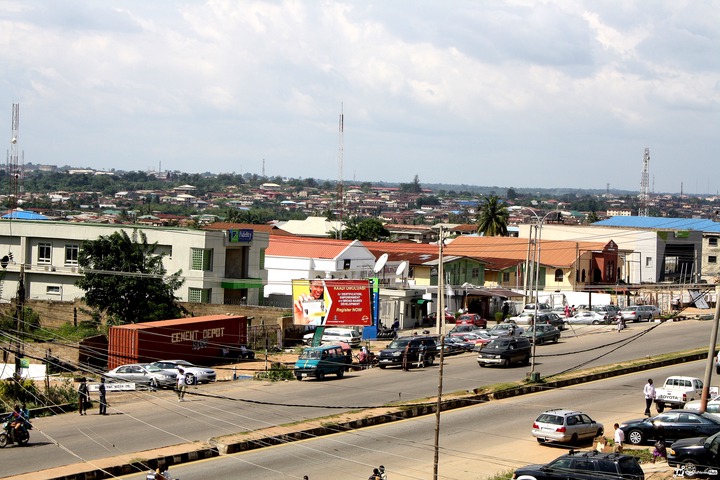 Ado-Ekiti is one of the towns of the north eastern territory of Yoruba land and passed through a succession of military, political and cultural changes from the time of Ewi Awamaro (circa 1310 A.D) who migrated there to form what became Ado-Ekiti.
Ewi Awamaro subjugated Elesun's neighbours and expanded his territory except Ukere (Ikere Ekiti) and his successors up to Yeyenirewu followed same steps that by 1550 A.D. Ado-Ewi had become a big power in the entire Ekiti country.
The Ewis that reigned at Ado from 1444 to 1552 were:
Ewi Ata (1444–1471),
Ewi Owakunrugbon (1471–1490)
Ewi Owamuaran (1490–1511)
Yeyenirewu – The regent (1511– 1552) Ewi's military exploits during the period was to subjugate and annex his immediate territories extended to Ikere, Igbara Odo, Ogotun, Aramoko, Erio and Erijiyan among others.
Ewi Obakunrin (1552–1574)
Ewi Eleyo-Okun (1574–1599)
Ewi Afigbogbo Ara Soyi (1599-1630)
Ewi Gberubioya (1630-1696)
Ewi Idagunmodo (1696-1710)
Ewi Okinbaloye Aritawekun (1710-1722)
Ewi Amono Ola (1722-1762)
Ewi Afunbiowo (1762-1781)
Ewi Akulojuorun (1781-1808)
Ewi Aroloye (1808-1836)
Ewi Ali Atewogboye (1836-1885)
Ewi Ajimudaoro Aladesanmi I (1886-1910)
Ewi Adewumi Agunsoye (1910 – 1936)
Ewi Daniel Anirare Aladesanmi II (1937 – 1983),
HRM Ewi Samuel Adeyemi George-Adelabu I (1984 – 1988)
HRM Alayeluwa Ewi Rufus Adeyemo Adejugbe Aladesanmi III (the current Ewi of Ado-Ekiti).
Ado-Ewi was peaceful as war was abandoned in place of diplomacy and mutual relations strategy. Ewi Gberubioya divided the Ewi dynasty into three ruling houses of Owaroloye (Aroloye), Atewogboye and Arutawekun. Ewi's sons that ruled in neighbouring areas during the reign of Gberubioya included Okunbusi who became Onigede, Adubienimu who became Alawo, the Onijan, Opoakin (of Iwere), Olu Akitipa (of Odo), Aramude, Olokun, Olurasa, Onikewo and Olotin. One of his sons, Amujoye founded Igbemo and took the title of Oba of Igbemo from its inception.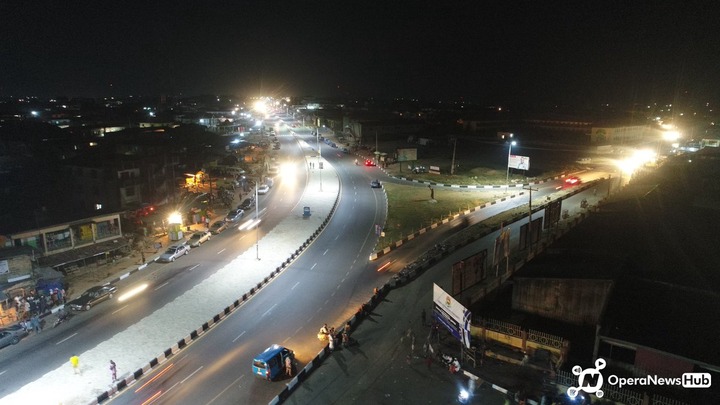 Related News
History and Origin of Ekiti State in Nigeria
2020-04-25 09:43:05
Continue reading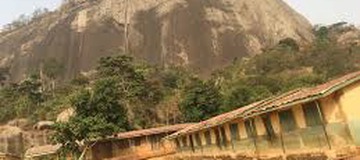 Check out! Ekiti State local governments, headquarters and plate numbers!
2020-04-22 12:54:49
Continue reading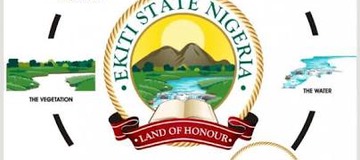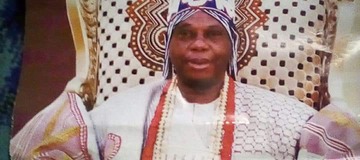 The list of 54 Obas who are entitled to wear crowns in yorubaland compiled in 1931
2020-03-15 23:15:40
Continue reading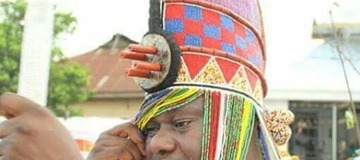 The list of 53 obas who are entitled to wear crowns in Yorubaland.
2020-03-09 16:59:56
Continue reading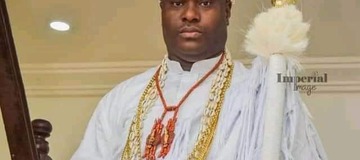 Oba Adesoji Aderemi, A Monarch And Politician
2020-07-04 07:38:23
Continue reading