Dear Ladies, These are Secret Ways to Make Your man Happy!
studio.opera.com
2020-07-09 14:01:20
Dear Ladies, These are Secret Ways to Make Your man Happy!
1.Cooking his favorite food: surprise him by taking him to his favorite restaurant or cook his favorite food. He will be so much excited especially when the food is specifically cooked by you. Men love food a lot and we won't deny it.
2. Keeping his items organized: It actually depends on who your man is. Some men don't care if you their things are not kept in order. Just know the kind of man your man is.
3. Paying his bills occasionally: I am sure men will give me full support concerning this. I don't see where it was written that a woman shouldn't pay for his man. I don't see why Women see it as is it's not part of the responsibility paying their man's bill. It's not compulsory you do that very often but at least once in a while.
4. Treating his parents/friends with love and respect: You don't know how happy this makes a man especially when you treat his mother well. They even tend to love you more but imagine a case where you are already have arguments with your mother inlaw before marriage, do you think he will continue to love you the same way?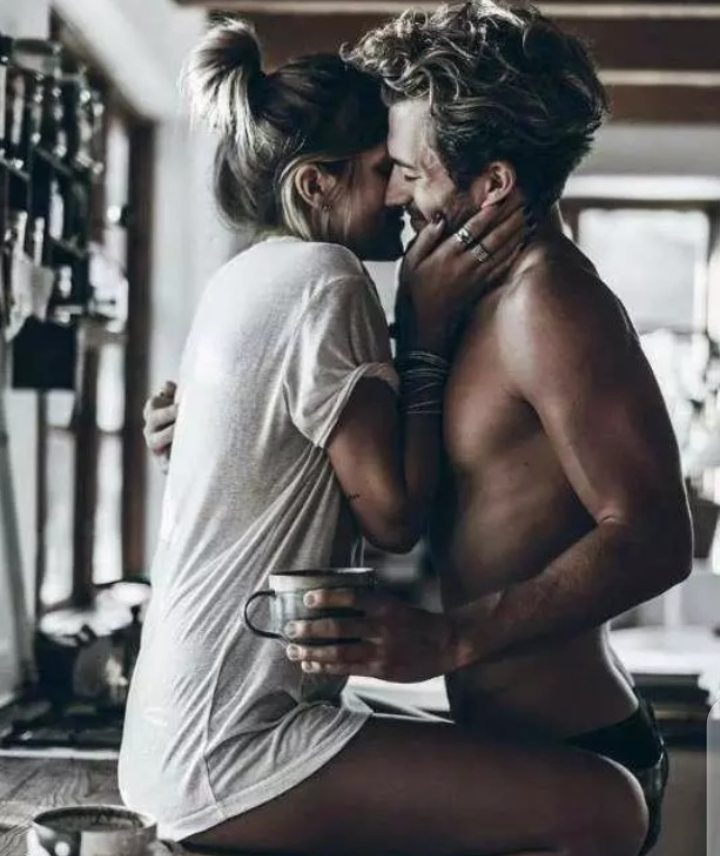 5. Watching his favorite movie/sport though you may not like it : Love is atimes about perseverance. Men love sports especially football. As a woman, you should try and support his team and always hand over the remote once it's time. When he forgets, always remind him he has a match to watch. Not that it's that exact time you will be telling him you want to have a match with him.
6. Sending I love you texts occasionally:One of the best feelings ever is the feeling to love and feel loved. It goes a very long way. Constant love message keeps you in his mind and it makes him to miss you everytime.
7. Wearing dresses/make up that make him happy at times: Try Out whatever your man loves seeing you in best. Men like women who wear bump short around the house not the ones tying wrappers.
8. Letting him go on parties/outings with his friends: Give him some freedom at least. Men flirt very often but deep inside them they know who they love. Don't think restricting him from parties, clubs will make him remain loyal.
9.Do not let him pay for most meals himself :(unless he makes significantly more and she is trying to get ahead) You should atimes try and make an attempt to pay. I trust Nigerian ladies, they would want you to foot the bill and they will still tell you they didn't come with their transport fare. Though not all but most of them.
10. Mount him when he's on a couch or when working on his computer or laptop. Don't be boring lady, disturb him when you see he is serious with his work.
11. Hugs from behind, with your hands on his pecs. Hugs from behind is really the best! Always assure him that you love him more than he loves you and make sure you are saying the truth.
12. Talk to him about it and suggest that you both make lists of what you want from your lives. The reason for the lists is that most people think they know what they want but they don't really know.
13. If he is staying away from home some how get him some leave from office and gift him a trip to his home he will be happy and thankful at the same time.
14. If he is jobless some how arrange a job for him he will be happy and thankful at the same time.
15. Always value the little he gives you, you don't know how much that little thing means to him. Ladies make this mistake a lot, they insult their man because he bought them something cheap not knowing that's all he could afford. Or can you give what you don't have?
16. If he loves gadgets give him a iPhone X as gift. If you have the money, why can't you buy it? You can even get him ps5 and see if he won't love you more.
17. Sex: I know this isn't complete without me adding this last thing. The irony is that apart from their body, most ladies have nothing else to offer in a relationship.
Source: Opera News