26 Things Men Needs To Know About Women
studio.opera.com
2020-06-29 09:50:47
Women are wonderful creatures with unpredictable needs and wants. There is no man on Earth who can boldly beat his chest and say that he already knows all there is to know about the female version of humans.
However, we can only pick up few things about them as we grow with them.
In today's article, I'd be writing about 30 things almost every woman wants from a man.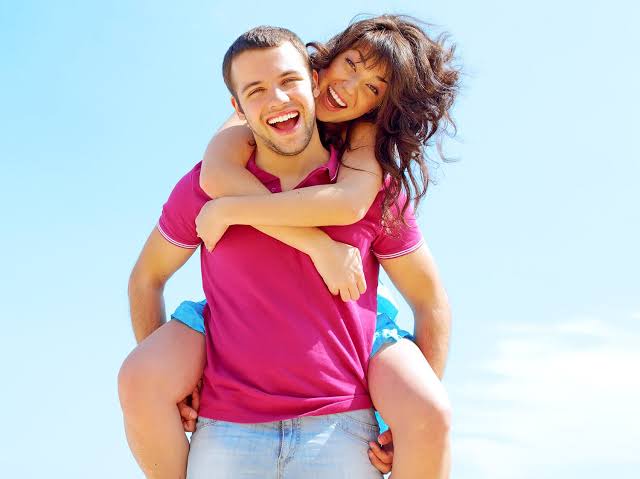 1. Women fall in love through a man's words, they stay in love because of his actions.
So, be careful about what you say and how you say them. Your words can make a woman love you or hate you.
Also note, your actions as a man in a relationship says a lot about you. Act right and she's more likely to be faithful to you.
2. Before you tell her "I love you", be sure you know the meaning, depth, weight and responsibility of those words.
The word "I love you" might just be a simple sentence.
However, before you utter these words to a woman, make sure you really meant them. Women are like eggs, hence, don't you with them - especially with their hearts (they could kill you for it).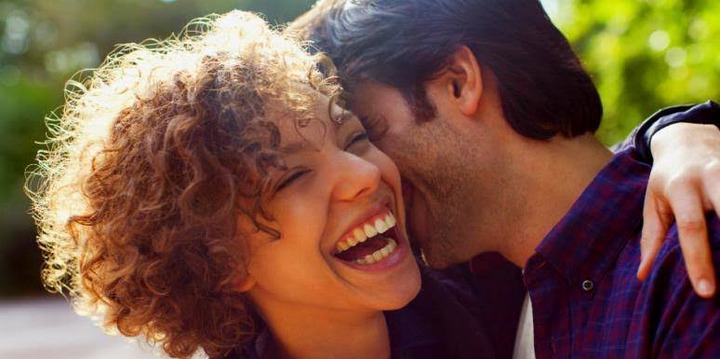 3. She loves to be slowly unveiled, don't push or rush her.
Every woman loves the "delay game". Be gentle and patient in your approach. Never bulldoze her with your feelings.
4. Even though her heart believes in love, she needs convincing as to why she should love.
It is up to you to call her heart out from hiding. Just like the previous point, ever woman needs time to process your intentions. Convince her with your kind words and loving actions; that is if you truly want to be with her.
5. Awaken love in her only if you are serious.
Like earlier said, a woman can be dangerous if you toy with her heart. So, if you don't want to be with a woman, kindly tell her so in the most loving and polite manner.
6. Honesty is key, tell her the truth no matter how painful or difficult it is to bear, she will love and trust you more for it.
There is no other shortcut to make a woman trust you more than being honest with her. Always mean what you say, and say what you mean.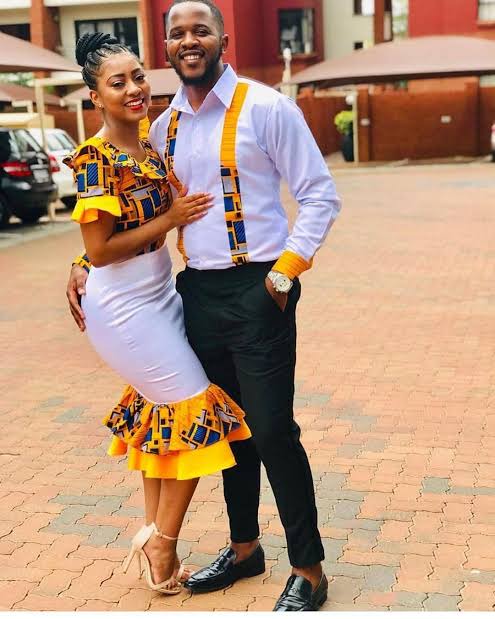 7. Women think of sex too, but it is a side of her preserved for her special man.
I know that most women act as though they don't want sex. The truth is that; THEY DO. However, they are very careful in letting this part out as they don't want to be trampled upon.
8. Women love attention, the moment she notices you don't give her attention, she reads that as things falling apart between you two.
Women are naturally attention seekers. A woman can break up with you because of a single act of nonchalance.
Even if she's not discussing something interesting to you, try as much as possible to give her your attention. You will thank me later.
9. The best gift you can give a woman is your time.
You can buy expensive gifts but if you rob her of "you", the expensive gifts mean little to her. Her indicator of love is your time. Just like the last point, try as much as possible to be there for her when you can. And if you can't, make sure you have a good reason for it.
10. Every woman wishes her man would confide in her but often women find men to be guarded and she feels helpless on how to get to him.
Learn to share with her your troubles, fears and hopes with your woman. She wants you to need her. That's their way, so discuss things with her, even though we as men know that we can't obviously tell a woman everything.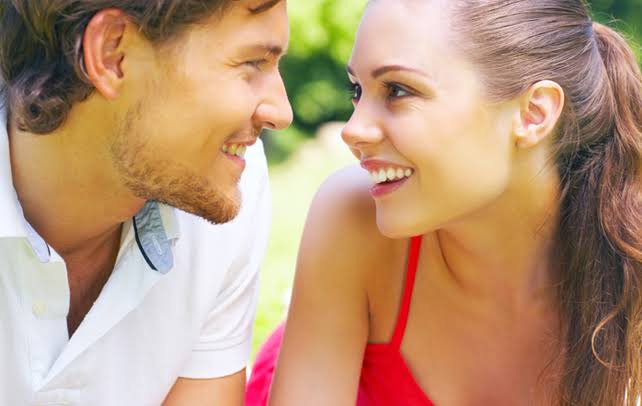 11. There is a big difference between love and being in love.
For a woman to love you is her personal choice, but for a woman to be in love with you is dependent on how good and well you treat her and excite her. Trust me, the average woman can easily love you and yet, still be in love with someone else. They are as complicated as that.
12. When you keep secrets from her, you make her insecure.
The easiest way to make a woman feel safe and secure is by empowering her with information (mostly about you). Let her know your friends, your schedule for the day, alert her when you will be busy and not able to talk or meet and she will understand. Trust me, a woman would kill to know these simple things about their man.
13. It is one thing to say you love her, it is another thing to make her feel loved.
Too many men claim to love their women but their women don't feel loved. As the saying goes "Justice must not only be done, justice must be seen to be done", in the same way, do things that make her feel loved. Just like point 11, they can easily differentiate between these two feelings.
14. It is your duty to make her feel sexy by how you desire her.
A woman feels sexy when you are hungry for her, when you look at her and how you talk to her. If she doesn't feel sexy about herself, you have failed brother.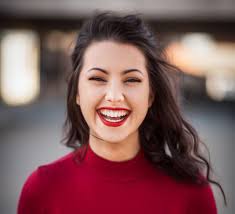 15. Women make love with their heart, treat her heart well and your marriage will have an exciting sexlife.
A woman is eager to drive you crazy. Treat her well outside the bedroom and in the bedroom she'll be on unstoppable.
16. It will hurt her if she receives more compliments, admiration and respect from other men than she does from you.
Trust me, you wouldn't hear the last of it if this becomes your case. Every woman wants to hear you compliment her, they want you to admire her and if another man beats you to this, then you are in for it - big time.
17. An insecure man is a turn off.
She is with you and no one else. So relax bro; other men may want her from a distance but you have her upclose and personal for life. So treat her right and she would gladly stay as yours.
18. A faithful and confident man is very attractive.
The moment a woman smells infidelity in a man, she zooms off. If you want your woman to remain yours and yours only, make sure you stay faithful and confident.
19. Not every woman is the same.
Know your woman, don't try to make her into your ex, a celebrity crush, or what you see in movies. Build your woman into being herself self confidently and she will forever respect you for that.
20. Sometimes all a woman needs is for you to listen.
A woman will open up to you, not because she wants you to give her direction or advise her, but so that she can vent. You don't always have to have answers for everything, just listen (and maybe take some blames too).
21. If you break up with her, do well to give her reasons.
Women love closure, don't just disappear. If you ever feel like breaking up with a woman, be ready to give her reasons why you want to do so.
22. A woman loves with her all, and before her relationship/marriage to the man she loves ends, she will give her all.
Fight for your love with her, she can't salvage the love alone. Be ready to love her with your all as well. Build with her, learn with her and grow with her.
23. Many times she has been unappreciated and suppressed. As a man, do the opposite, appreciate her efforts, support her and build her.
She could have been in abusive relationships in the past, don't make her regret why she chose you over other men who were seeking her love. Do well to appreciate her, support her and build her into the woman she desires to be.
24. Don't change for the worse from the good man she fell in love with.
Consistency is very important to every woman in a relationship. Never start what you can not finish. So, be ready to keep up and even improve on whatever thing you started up with her, else she will translate your change into unfaithfulness.
25. Women are generally calm, loving and peaceful; they get defensive, combative and bitter when pushed to the wall and betrayed.
Don't cause her to be in a defensive, combative and bitter mode. Trust me, you will hate what will become of her. Do your best to keep her calm and in a peaceful state.
26. Love her in public the same way you love her in private.
A woman who is in live with you will not appreciate it if you only live her in secret. Express your love to her in public the same way you do it in private (except you both have agreed on whatever terms).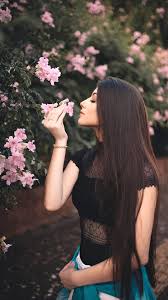 All these things may not make her cheat if she ever wants to, but these things would always make her love and respect you even if you people end up not settling down together.
Kindly like, share and drop your comments in the comments section below.
Source: Opera News