The Life of a Teenage Girl.
studio.opera.com
2020-07-01 00:31:52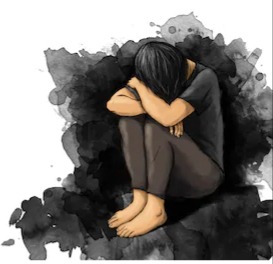 Hi and welcome back.
Today we would be talking about the life of a teenage girl. I hope you do learn from it.
A first year student had stepped into her brother's room in the university, at the corner sat one of the cutest guy she thought she had ever seen and she stole glances at him every opportunity she got. It was love at first sight but the guy never really noticed her. Somehow she started up a conversation with him but he seemed not so interested. However, her main purpose for being there was for her and her brother to take a tour around the school and since the guy was already there, he had no choice but to tag along and by the time they got back, they seem to have gotten closer.
Finally, it was time for her to leave but she really didn't want to. However, they exchanged numbers and she left happily. After that day she'd find every opportunity to meet him and try to know if he also loves her but he never said anything. At this stage, she told her brother how she felt about the guy. After explaining everything, her brother told her that she couldn't be with his friend because if anything bad should happen he'd blame himself for it. She was so heartbroken but of course she listened to him and decided to just be friends with the guy.
Days, weeks passed and they were cool. She thought he didn't love her afterall so she started dating a guy who was in his third year already. But then the first guy grew jealous because he was in love with her or so he thought and started keeping his distance.
6 months later her boyfriend broke up with her for no reason and she was so devastated she didn't know what to do she decided to turn to the first guy for comfort.
2 months later, he asked her to be his girlfriend and it seemed she had grown to love him as a brother and friend already and didn't know what to do. Her brother convinced her that he had studied the guy and he is a good guy and should give it a try as such she decided to but it just couldn't work and she left him in the lurch, hurting him so bad.
Now in her final year, after having it rough for 2 years she realized she was ready to date that same particular guy but would he still want her after everything?
On this particular she had gone to visit him and told him how she felt about him and this time she really meant it and would never leave him for anything but it seemed she had hurt him so bad already and the past years weren't easy on him but he agreed nevertheless. Few days to holidays, they became passionate and then he started acting weird. After days of continuously asking him what was wrong he finally told her that he couldn't continue any longer and he didn't want to get hurt again she pleaded with him but it seemed he really wanted to be alone and his mind was made up and so she left school for home.
A week later she found out that she was pregnant. She didn't know what to do and she was already at home. She was scared to tell him as she didn't know how he'd react but finally she did but he was indifferent. He didn't even call her after that day to ask how she was but she couldn't bring herself to hate him. The only option she had was to get rid of the baby but he still didn't care what happens to her or not. The most devastating thing is she is still in love with this guy and still want to be with him.
So what do you think?
Was it right for him to abandon her when she needed him the most?
Is it a good decision still wanting to be with someone that doesn't want you?
Source: Opera News