I tested my girlfriend of 3 years to know how faithful she is, then this happens.
studio.opera.com
2020-07-03 15:42:45
Love is a beautiful thing for a guy and a lady. It's perfectly beautiful if you're with the right person who loves you and cherishes you. Not only an individual that loves you, but also someone who trusts you highly and can defend you against infidelity anywhere and anytime.
A question has been passing around about present days relationship. The question is why does long years relationship of nowadays always ends abruptly? A lot of people suggested that it is caused by distance and lack of communication. But a whole lot of people talked about the fact that it is caused by lack of trust.
We will be looking at how a 3 years relationship got destroyed over lack of trust. The fact is that the lady is a very supportive woman and infact she supports her guy in all aspect including his finances. They've given birth to a child too as they love each other a lot. The guy in question has cheated on the lady some times, but still yet the girl did not leave him.
Then the guy decided to test his girl's sincerity by asking his friend to persuade her girlfriend for carnal knowledge. On discovering this, the lady broke up with the guy instantly. The chat picture is presented here: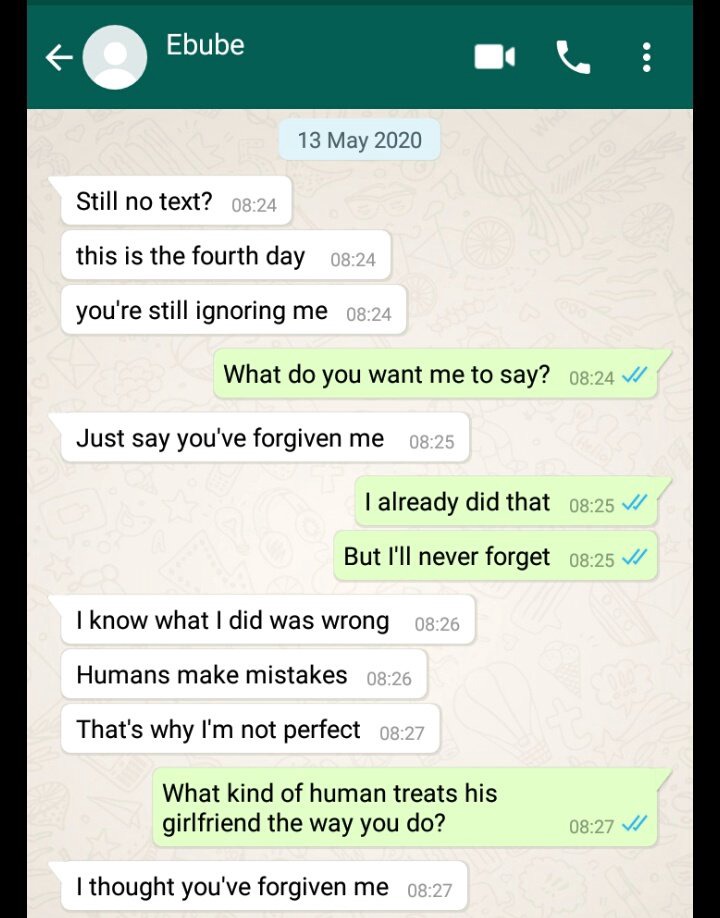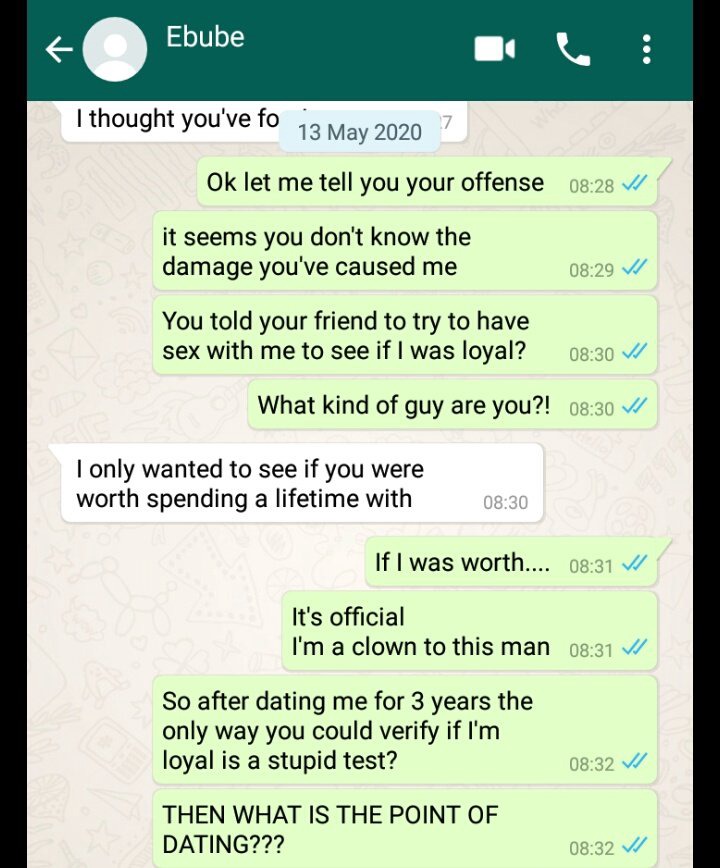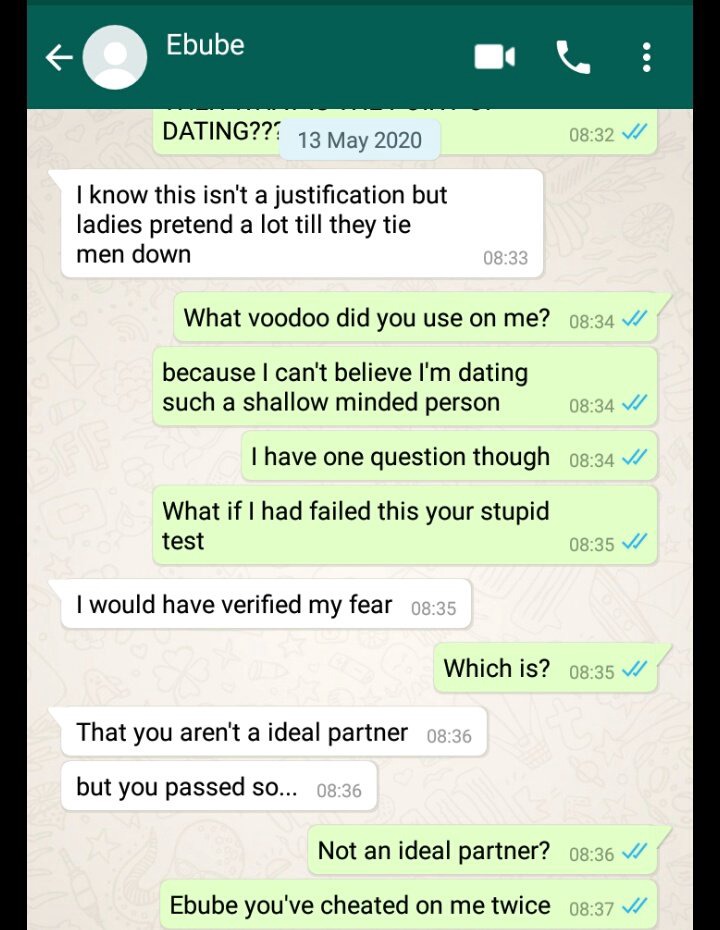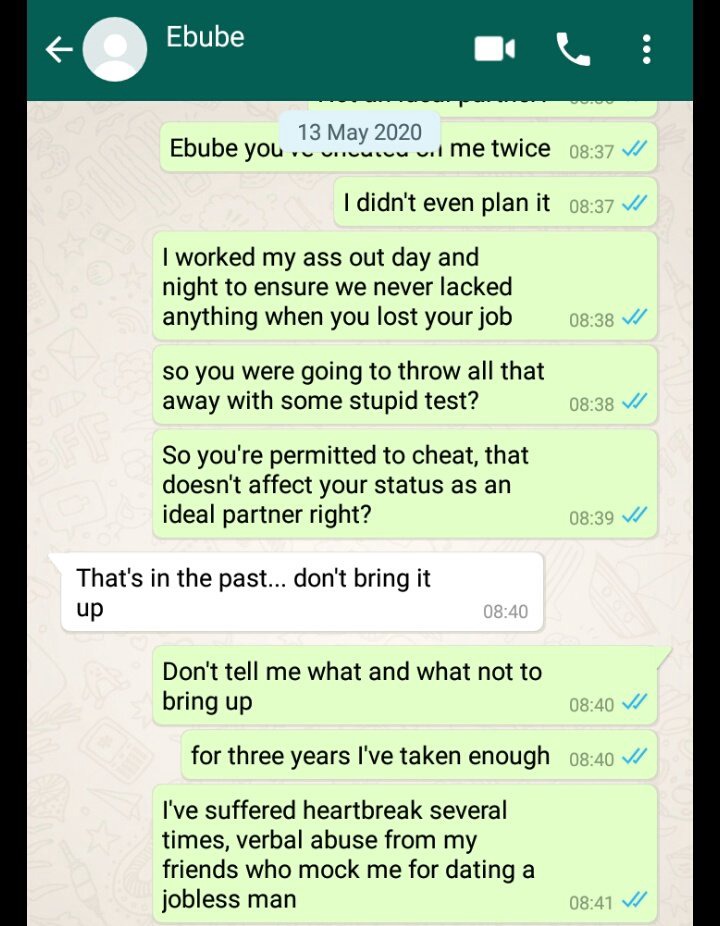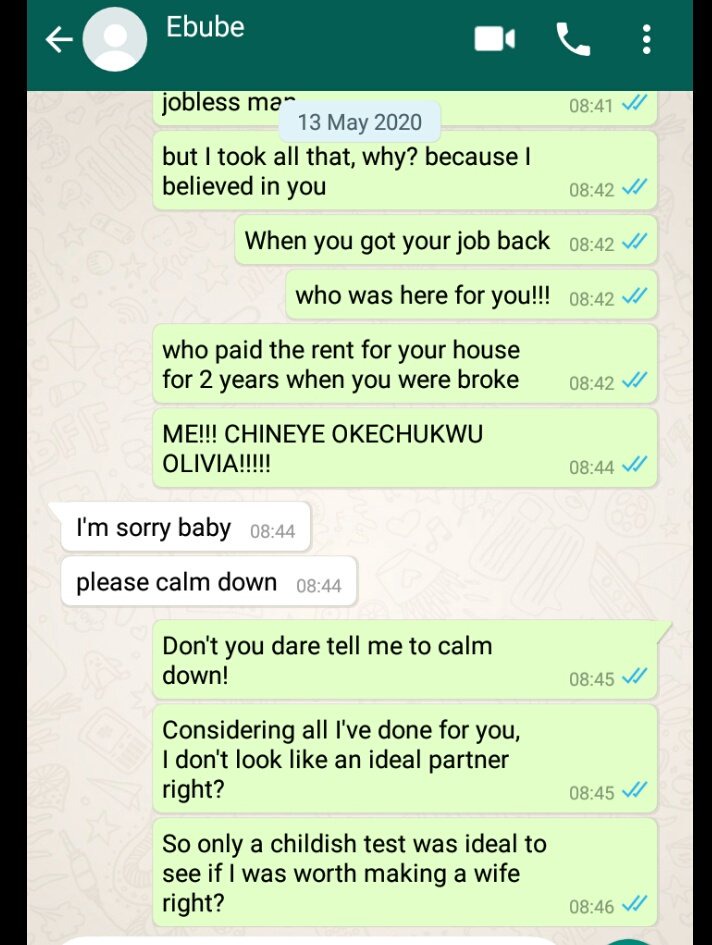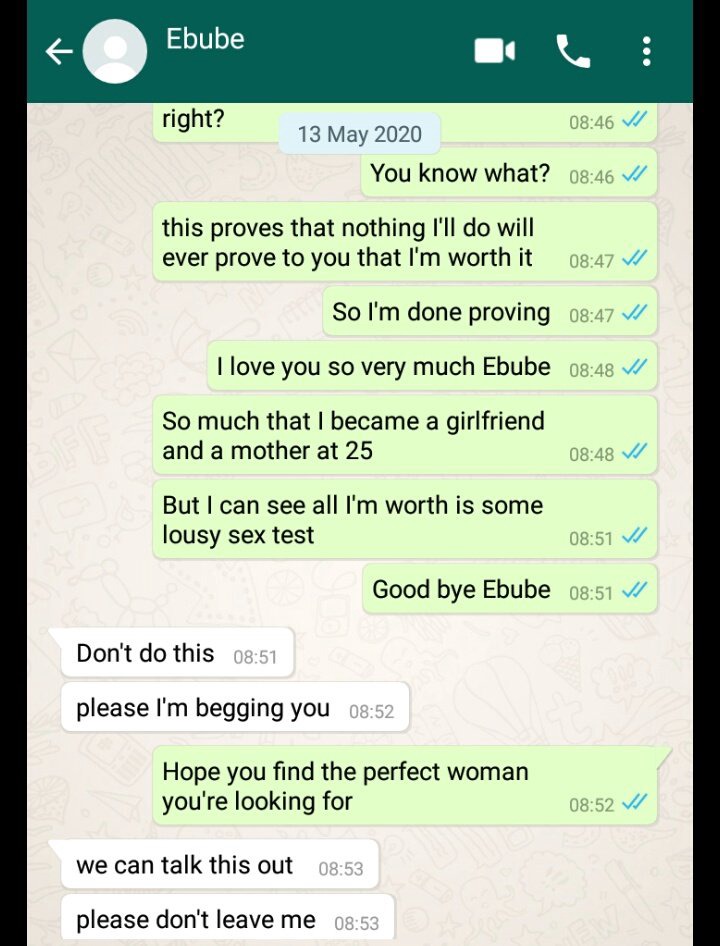 What's your view?
Should the lady accept the guy back or not even to consider it.
Source: Opera News