Fiction: Take A Look At What I Saw In My Wife's Room When I Entered Without Knocking.
studio.opera.com
2020-07-06 00:40:29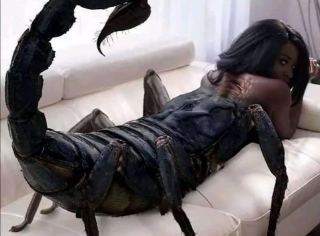 For the past 6years I got married to my wife, I have been having countless problem with her.
My wife always gives excuses each time i asked her to sleep with me in the bedroom. She always sleep in a secret home which i can not question her because I love her. I allowed her do her wish.
This has been like this for the past 6years of our union. I became upset and asked her why she is doing all that and why she is refusing to sleep in the room with me, just for her to walk out on me in anger.
Just for peace to reign, i let the matter to die off because I don't want a situation where our marriage will be affected.
I have pleaded with her bestfriend to talk to her on my behave, still nothing happened instead it increases the situation on ground.
I decided to seek my bestfriend help. He adviced me and gave me a plan and clue on what i should do, then I tried the plan.
I lied to my wife that am going to work, she never knew it was a planned work, I was at my friends place.
I waited to observe when she might be posibly fast asleep so that I can sneak into the house, after some while, i went bavk home and it was calm at the hour of the night, without knocking I opened her room without and what I saw left me in the dark. I saw my own wife on her bed half human and half a Scorpion.
She noticed my presence and went begging on her knees that she love me, I should keep her secret that she will tell me when the right time comes. I was so speechless and didn't know what to do.
What do you think I should do, because I don't want to loose her, I so very much love her.
Should I continue with the marriage or I should seek divorce?
Don't forget to Like, share, follow and use the comment section on your Opinion.
Source: Opera News