7 Great Ways to Host a Cocktail Party
You can take pleasure in hosting a cocktail party by simply following these great ways: store amply supply of ice, get ready with a wide array of glasses, decide on whether to go for the basic bar or full bar, make available all essential mixers, prepare a selection of wines, employ the services of a bartender when necessary, and be ready with the coffee.
After cocktail parties may have taken a pause for quite some time in the 70's, however the comeback have now become greatly even more popular than ever. Their famous and trendy reputation have finally reclaimed with innovations on mixed drinks. Nowadays, a cocktail party becomes a good party option for the busy host. Creating a cocktail guide and drink menu coupled with a competent bartender would make the whole event a fun and enjoyable experience for everyone. However, whether you have an experienced crew to assist you or there is just you a green horn on drink concoctions, there is no reason to worry. You can simply go over our list of fantastic hints and try implementing them for a memorable cocktail gathering.
Store amply supply of ice
You should have abundant stock of ice. You need it to chill your bottles of wine. You will also need it for serving your drinks. It is a general rule that every guest should have a pound of ice allocation.
Get ready with a wide array of glasses
A collection of various kinds of glasses should be available to contain the different types of drinks you are going to serve. You need to have juice and water glasses, wine glasses, highballs, tumblers, champagne flutes, martini glasses, and shot glasses. It is important to have more glasses readily available. The rule of thumb is to have at least twice the number of guests.
Decide on whether to go for the basic bar or full bar
If you wish to have the basic bar, you need to prepare wines, whiskey, vodka, and beer. However, if you intend to go for a full or complete bar, you must get ready with some gin, sherry, brandy, vermouth, bourbon, tequila, and rum.
Make available all essential mixers
Mixers are non-alcoholic liquids that you need to put in more flavor to your cocktail drink. They should be accessible all the time. You can have soda, ginger ale, orange juice, cola, tomato juice, milk, grenadine, lemons and limes.
Prepare a selection of wines
When you have guests that prefer more on wines, then you have to follow a 1:2 ratio method. That is, you must prepare at least a bottle of wine for every two guests that you have. There should be a huge range of white and red wines. Of course, include some bottle of champagne too.
Employ the services of a bartender when necessary
Hiring a bartender may not be useful at all for the expert hosts. However, if you are not confident enough to do the mixing, might as well employ one. There are several bar owners who are extending bartending services for off-premise events. If you can't find one, then ask for referrals from friends who happen to know of freelance bartenders too. If to no avail, you cannot locate any, a most wise thing to do is to hold your cocktail party at a prestigious bar near your place. In fact, anywhere around the world, bars are getting more and more visible. They are sprouting everywhere. Just make sure you choose one that is known for its wholesome atmosphere. Oftentimes, this is the case when you are looking for a bar in Cebu. Normally, a Cebu bar offers you a good place to be with friends and family, allowing you to enjoy just pure fun.
Be ready with the coffee
Coffee is absolutely of great importance especially when your guests are passionate drinkers. There are inebriate guests who really prefer to have a cup when the party is ending.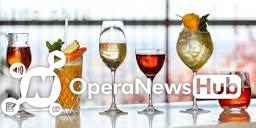 Related News
How to make Tiger Nuts Milk (Ofio Milk, Kunun Aya) with step by step method (see PHOTOS)
2020-06-29 01:06:51
Continue reading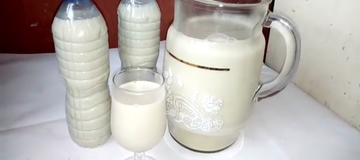 How To Make Scottish Short Bread With Three(3) Ingredients
2020-07-05 15:01:01
Continue reading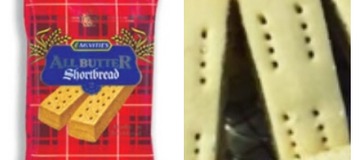 Dont Buy Pop Corn Again, Get Your Pot, Ground Nut Oil And Corn And Make It Yourself Using This Style
2020-07-09 22:05:37
Continue reading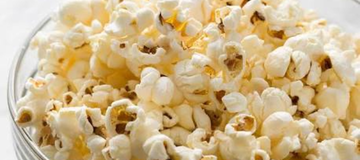 Tired Of Your Normal Tomatoes Stew, Local Stew Or Any Other Stew You Know? Try This Garden Egg Stew
2020-07-04 21:38:16
Continue reading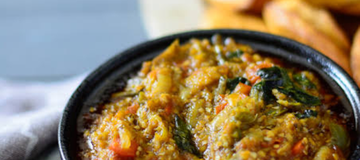 Forget Egwusi Soup, You Need To Taste This Delicious Soup From Benue State! Can You Guess The Name?
2020-07-08 14:37:58
Continue reading