TAKE A LOOK! How Nancy Isime Got To Our Screens
Nancy Isime is a beautiful Nigerian model, actress and media personality. She is no doubt one of the most stylish Nigerian celebrities today. The beautiful 27 year old started her acting career in 2011 when she featured in the TV series, Echoes.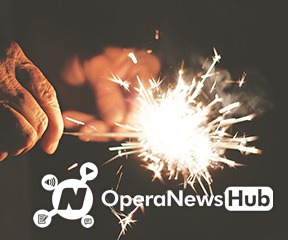 She has since then appeared in numerous movies and TV series. Nancy Isime also won Miss Valentine International beauty pageant in 2009 but became popular when she replaced Toke Makinwa as the presenter of the popular show, Trending on HipTV.
Growing up, Nancy wanted to be so many things from a lawyer to a surgeon, then a geologist. Later, she decided to be either a pilot or a social worker. She proceed to get a diploma in social works from the University of Lagos and while in school, she got a lot of advice to venture into modelling.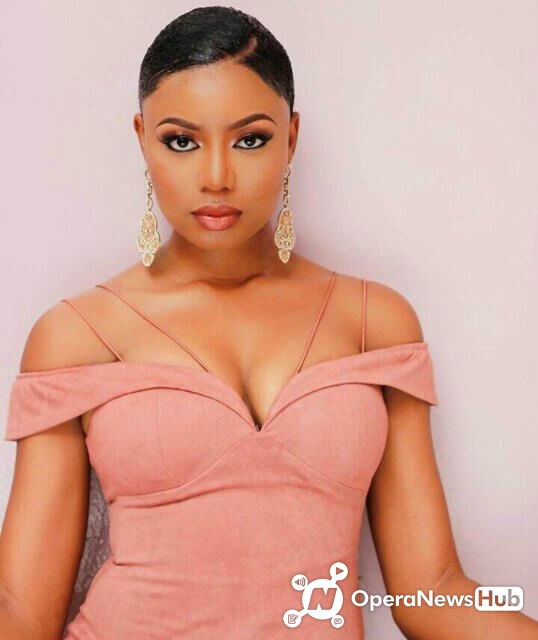 She went for several auditions before she was finally chosen to partake in the Miss Valentine International pageant in 2009. Nancy won the contest and went on to contest for Miss Telecoms Nigeria where she took second place. Also, she has modelled for big fashion houses like House of Marie, Lanre Da Silva, Ade Bakare, etc. However, she has decided to take a break from modelling so she can focus on her career as an actress and TV presenter.
The model turned actress never had the intention of being an actress. According to her, she was on the runway when a producer met her and told her that she looked good on camera, and that he had a role for her. That's how she found herself as a cast for the TV series, Echoes. At the time, she never knew she would one day become a professional actress.
As a TV presenter, Nancy is currently the host of HipTv's show, Trending. Before this time, she was the presenter of Ultima Studios gossip show, The Squeeze. While at Ultima Studios, Nancy was also hosting a technology show called What's Hot. She was also one of the hosts of the red carpet session of Project Fame West Africa. Nancy hosted The Headies 2019 alongside Reminisce.
She has had numerous nominations and has won the City People Entertainment Award for the VJ of the year and the City People Movie Awards for the best supporting actress in 2016 and 2019 respectively.
Let us know what you think about Nancy Isime in the comments below.
Related News
Sharon Ooja Vs Nancy Isime: Who Is Prettier Without Makeup (See Photos)
2020-07-03 10:28:37
Continue reading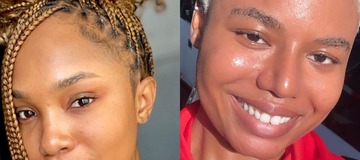 7 Famous Nollywood actors who are still single but difficult to believe.
2020-07-02 14:42:35
Continue reading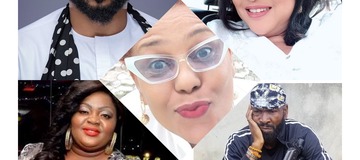 Meet Nancy Isime - The Tv Screen Goddess and Queen of Red Carpets (Photos)
2020-06-24 12:58:29
Continue reading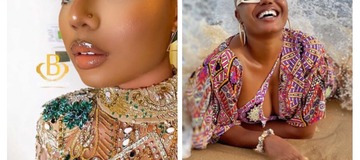 Check Out These Adorable Photos Of Actress Ruth Kadiri
2020-07-04 14:55:09
Continue reading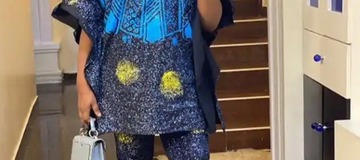 8 Yoruba Actresses That are Known For Dressing in Decent Outfits
2020-07-06 12:39:15
Continue reading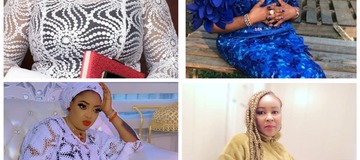 Toke Makinwa vs Adesua Etomi: Check out 40+ Beautiful Photos of these Celebrities
2020-07-03 06:40:40
Continue reading