Another Mzansi celebrity will have a lockdown funeral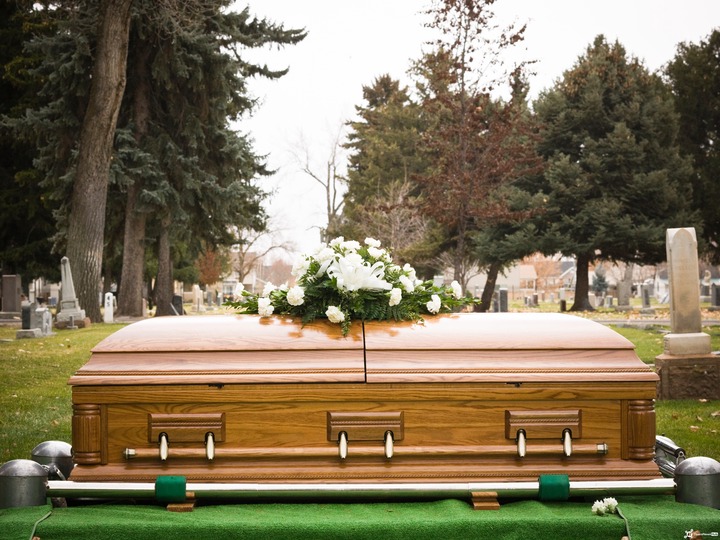 While the country is grappling with coronavirus, Mzansi entertainment industry is dealing with a loss of an arrist.
Another celebrity has died during the national lockdown and many fans will be denied to say their final goodbyes. Veteran Afro-pop music group Mina Nawe has announced the death of their lead songstress, Zanele "Mazet" Maseko.
Zanele's death was confirmed by the group on social media but information surrounding the cause of death has not yet to be released.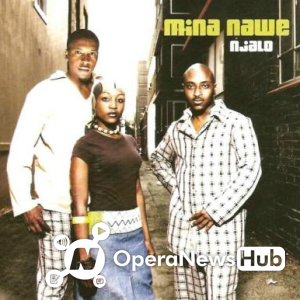 "It is with shattered hearts we announce that we've lost a big part of who we are as a band and family. Our songstress Zanele 'Mazet' Maseko passed away this morning," read the message.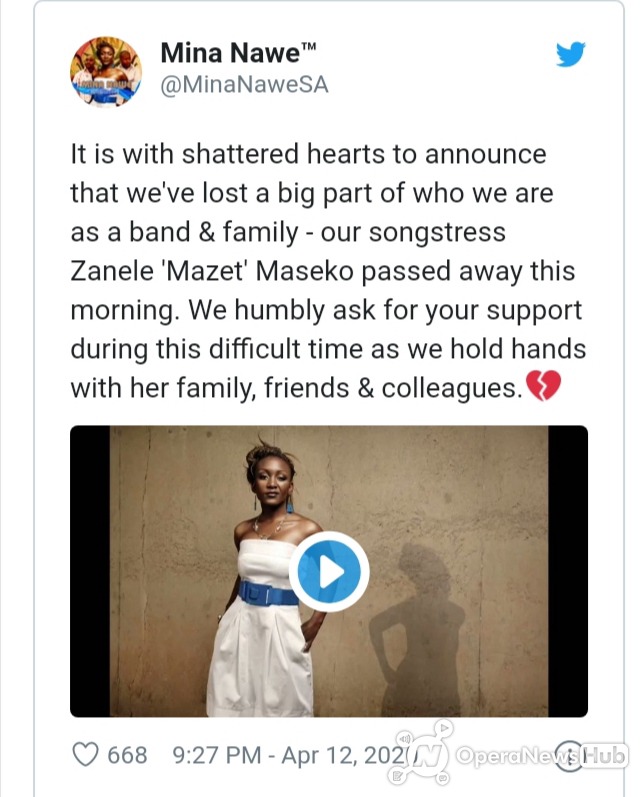 The Mina Nawe group further asked the country to hold the family in prayers and support during this difficult time.
"We humbly ask for your support during this difficult time as we hold hands with her family, friends and colleagues."
Condolences have been pouring in since the announcement of her death.
@Alanay94 The group gave us great songs. May her soul rest in peace 🕊️❤️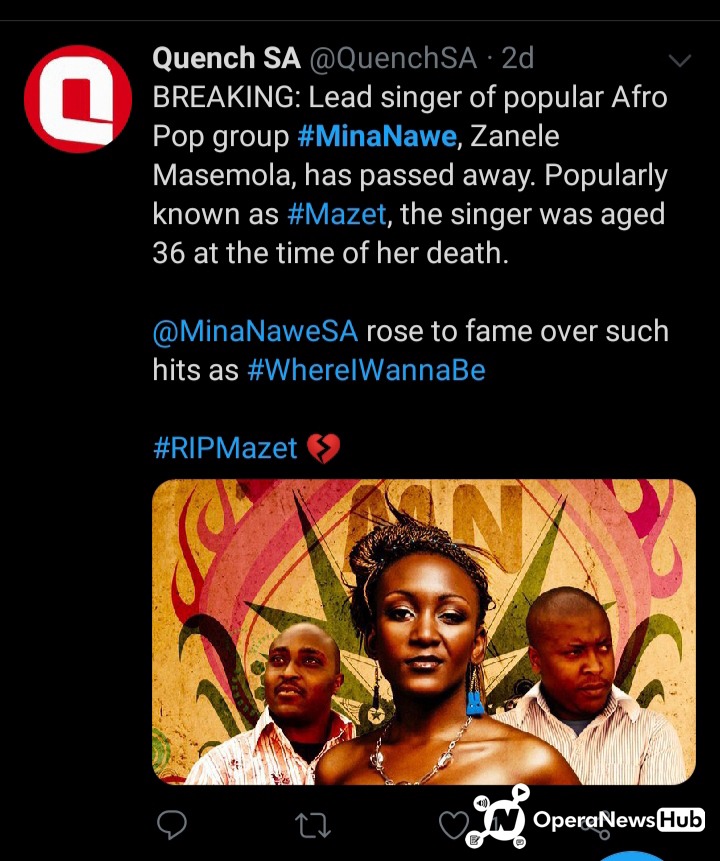 @ThatoMahlake Sincerest condolences to the family and friends. May her soul rest in eternal peace.
Related News
Family in Tears As Their Young Handsome Son Dies Mysteriously After Visiting His Friends (Photos)
2020-07-12 22:34:23
Continue reading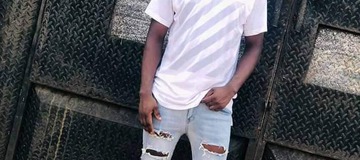 Legend:50 Stunning Pictures of Bob Marley's Lifestyle.
2020-07-05 23:25:50
Continue reading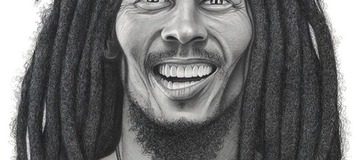 Sad News: Family In Tears As Their Pregnant Daughter Died With Her Unborn Child (Photos)
2020-07-13 17:08:56
Continue reading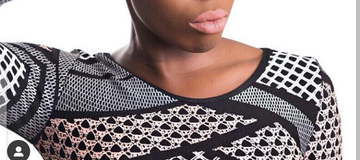 Popular People Whose Cause of Death Was Largely Unknown
2020-07-10 00:21:50
Continue reading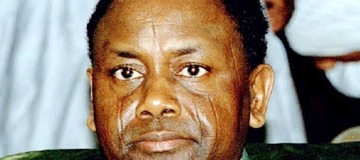 'They Ended Your Life Halfway, Revenge Your Death', Lady Tells Her Late Boyfriend Who Recently Died
2020-07-13 15:47:42
Continue reading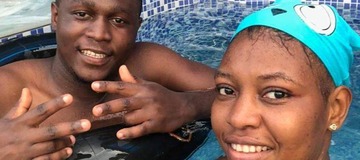 33 Pictures of Late Moji Olaiya, Including the Last Picture She Posted Before Her Death in 2017
2020-07-09 10:20:43
Continue reading