Before Becoming First Ladies: Meet 5 Beautiful and Successful Wives of Popular Governors in Nigeria
Yes they are Beautiful and Successful Wives of Popular State Governors in Nigeria, they have been busy even before they became first ladies.
1. Lagos State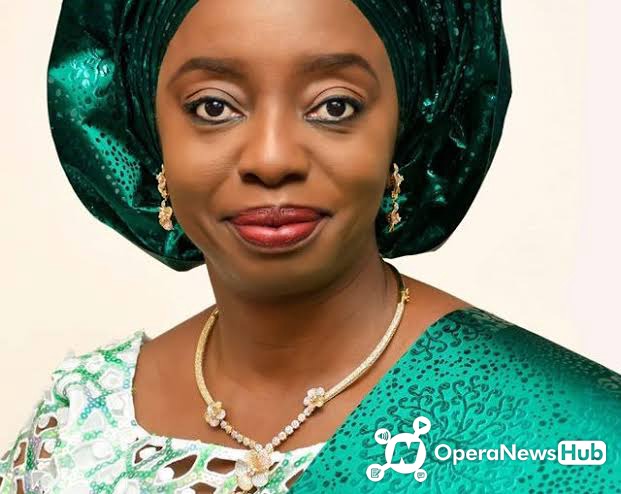 Her full name is Dr. (Mrs.) Claudiana Ibijoke Sanwo-Olu and the very first Medical Practitioner to become the First Lady of Lagos State.
She wss Born on January 8, 1967, she is therefore 53 years of age already. Ibijoke holds Bachelor of Medicine, Bachelor of Surgery (M.B.B.S) from the prestigious University of Lagos, Akoka, A Post Graduate Diploma in Hospital and Health Management (PGDHM), Diploma in Anesthesia (DA), Masters of Public Health (MPH) and Masters in Business Administration (MBA).
Before becoming the First Lady, Ibijoke served Lagos State Government for 25 years rising through the ranks to become the Chief Medical Director and Chief Executive Officer of Harvey Road Comprehensive Health Centre, Yaba; and later General Hospital, Somolu.
What a Woman. Beauty, Brajns and now Power.
2. RIVERS STATE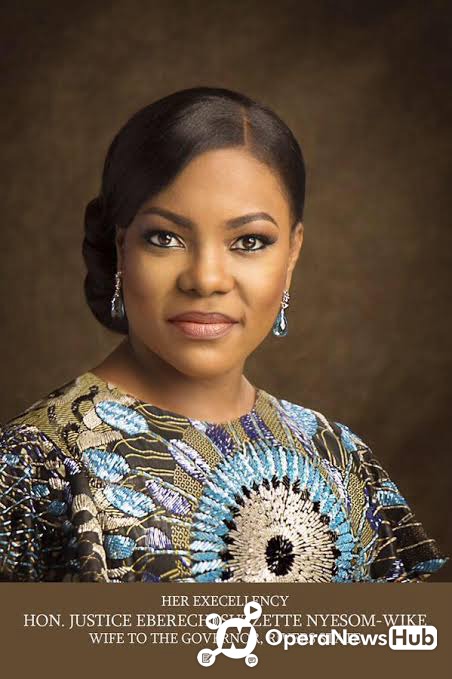 Eberecji Suzzette Wike was born in Rivers State in 1972. . She attended Rivers State University of Science and Technology, where she received her LL.B. (Hons.) in 1996.
She achieved the Barrister-at-Law degree (B.L.) in 1997after completing her law school. A year later, she was admitted to the Nigerian bar, eventually commencing practice in Port Harcourt, Rivers State.She also holds a master's degree in law (LL.M.) from the University of Sussex.
Eberechi started out with Efe Chambers as Legal Counsel in charge of litigation. She later got selected to serve as Magistrate Grade I. While in the service, she rose to Chief Magistrate Grade II, and from there became High Court judge in February 2012. She is currently a Judge at the Federal high court of Justice in Port Harcourt.
3. EKITI STATE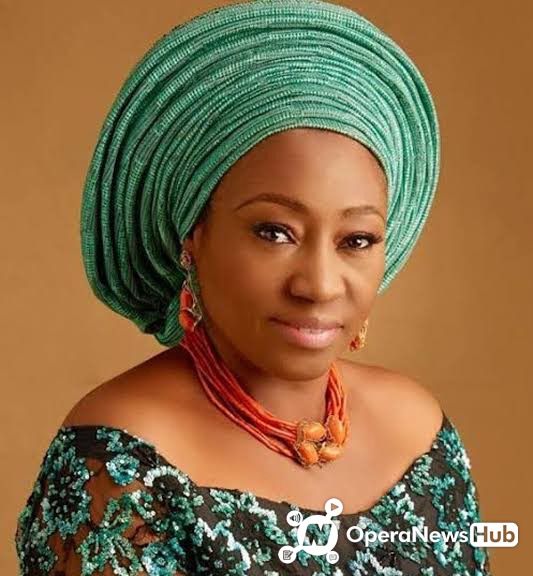 Bisi Adeleye-Fayemi was born on June 11, 1863 in Liverpool, England. She holds a bachelor's and master's degrees in history from the University of Ife, now the Obafemi Awolowo University, Nigeria. She also holds an MA in Gender and Society from Middlesex University, UK
Bisi was until recently a UN Women Nigeria Senior Advisor and was also recently appointed as a Visiting Senior Research Fellow at King's College, University of London.
She serves on the Executive Boards of the African Women's Development Fund.
She cofounded it too. She is Chair of the Advisory Council of the Nigerian Women's Trust Fund and also serves on the Governing Council of Elizade University in Nigeria. She is currently Chair of the Gender Based Violence Law Management Committee, Ekiti State and Chair, Ekiti State AIDS Control Agency.
She and her husbadn have a son birnnin 1994 together.
She has been first Lady twice in 2010 and 2019.
4. KADUNA STATE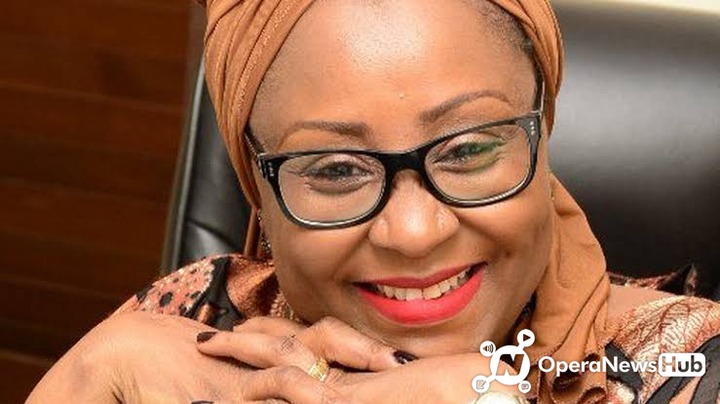 Hadiza Isma El-Rufai was born on the 21st of June 1960. She is a Nigerian writer , a novelist to be precise.
She holds a BSc and MSc in Architecture and an MBA which she completed in 1992 from Ahmadu Bello University, Zaria. She also has a Masters in Creative Writing from Bath Spa University, United Kingdom.
She worked as a lecturer at the Department of Architecture at Kaduna Polytechnic, a few more years at NEPA, before working in private practice. Cool enough, She speaks French language fluently.
5. EDO STATE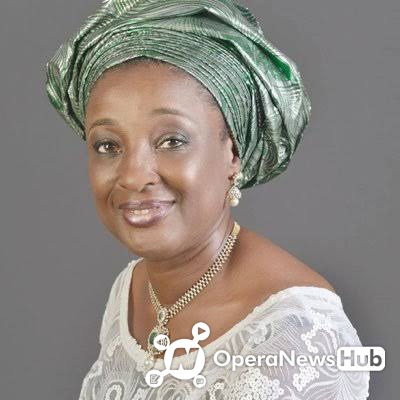 Her name is Betsy Bene Obaseki and comes from Buguma, Kalabari kingdom, Rivers State. She attended Township Primary Schools at Jos and Port Harcourt. After that, she went on to study at the Benin City Federal Government College and then University of Lagos, where she earned her Bachelor's and Master's degrees in Accounting.
She also studied International Law and Diplomacy, and holds a Master's degree forntay. Betsy is an alumnus of the Kellogg's School of Business Executive Management Program from the North Western University in Illinois, United States.
She worked as the Head of Business Development and Senior Manager. LECON, otherwise known as Leasing Company of Nigeria, is a subsidiary of Bank of Industry Ltd.
She rose through the ranks at the Bank of Industry, where she worked as the Head of Strategy and Corporate Transformation, as well as the Assistant General Manager. Presently, Betsy is currently the CEO and Managing Director of BOI Investment and Trust Company Ltd., which is another subsidiary of Bank of Industry Ltd.
Kindly Share!!
Related News
Meet the Nigerian Billionaire who owns 5 airports in UK
2020-07-03 07:05:35
Continue reading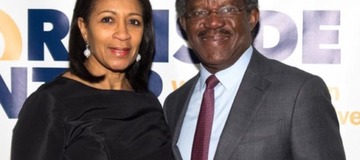 Drop Your Degree Now. See What You Should Do if You Don't Want To Die Poor.
2020-06-25 14:22:13
Continue reading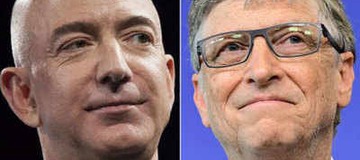 See the Nigerian Man who bought 5 airports in the UK.
2020-07-04 10:57:02
Continue reading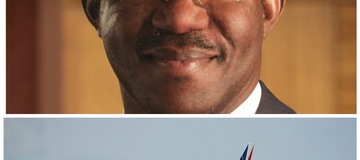 If you have a BVN and an active bank account, register for this job immediately.
2020-07-13 13:21:00
Continue reading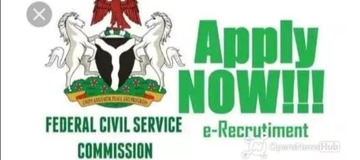 Meet Adebayo Ogunlesi, a Nigerian who owns 5 airport in the U.k.
2020-07-04 07:12:57
Continue reading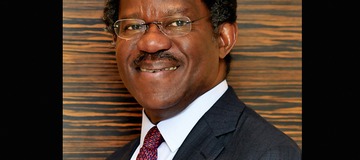 Meet Andrew F. Brimmer: Black America's First-Ever Member of the U.S. Federal Reserve Board
2020-07-13 12:59:12
Continue reading