Black Sad Easter: Two Teenagers Drown In Lagos Beach On Easter Eve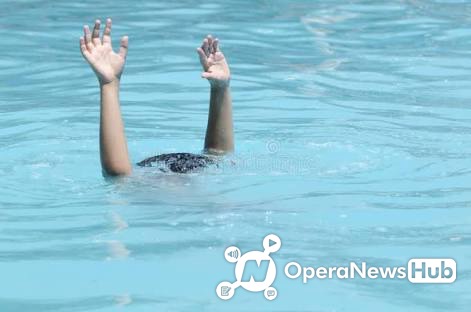 Even with the lock down, a lot of people still go about living their lives like nothing is actually going on. One of the celebrations going on right now is the celebration of easter which is the celebration of our Lord and saviour Jesus Christ. In light of this season, two teenagers drowned at a beach in Lagos recently.
The occurrence occurred on Easter eve at a community beach at the Ibeju-Lekki territory of the state.
Two teenagers are accounted for to have drowned in Lagos on Easter eve, Sun News reports.
The state's police public relation official, DSP Bala Elkana, said the episode occurred on Easter eve at a community beach at the Ibeju-Lekki region of the state.
"On April 11, at about 3 pm, the police received a distress call that Dare, 16, and Fawas, 15, residents of Epelemeje Orofun community, Akodo, Ibeju-Lekki, allegedly got drowned while playing in the community beach. The command has deployed its marine police team to the area on search-and-rescue operation.
"The command advised parents to monitor their children and ensure that they remain at home during this lockdown period," the police spokesman stated.
This is really bad news. May their soul rest in perfect peace. Amen
Related News
20 persons feared Dead as Boat Capsized in Benue State. See Details
2020-07-07 03:01:43
Continue reading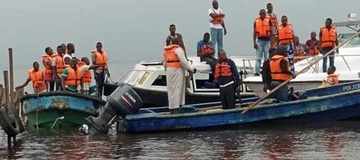 Seven Policemen Killed In Auto-Crash on Kaduna Highway
2020-07-12 21:23:58
Continue reading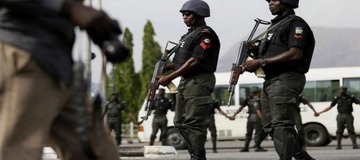 7 feared dead in crash of Police Special Forces
2020-07-12 17:07:45
Continue reading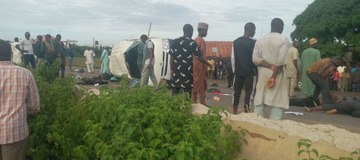 7 Nigerian Policemen Feared Dead In Kaduna Auto Crash
2020-07-12 21:11:46
Continue reading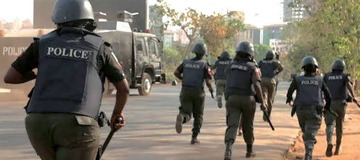 Kaduna: 7 Policemen feared dead after a ghastly motor accident »
2020-07-13 05:02:43
Continue reading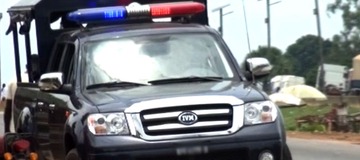 Man Crash His Car Into Catholic Church, Throws Explosive Device Inside As People Prepared For Mass.
2020-07-12 07:40:42
Continue reading